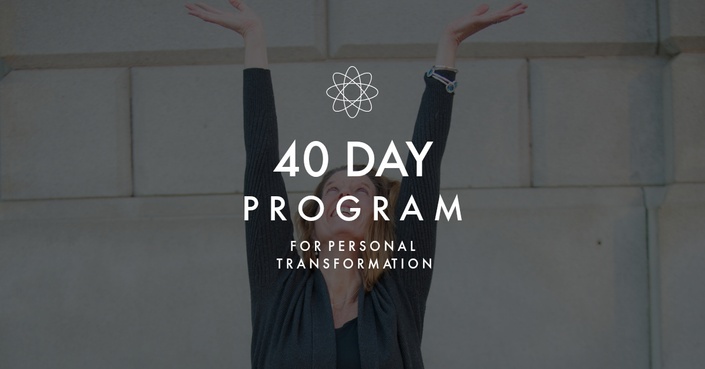 The 40-Day Program For Transformation
With Lisa Natoli
*If you are already enrolled in any of our courses, you can login at the top of the page.
Watch Promo

Give yourself the gift of a new beginning.
This is a self-study, at-home (and yes, FREE) program for transformation.
"This program is about God-dependency — not Lisa-dependency,
not anything-outside-of-you-dependency." – Lisa Natoli
Your Instructor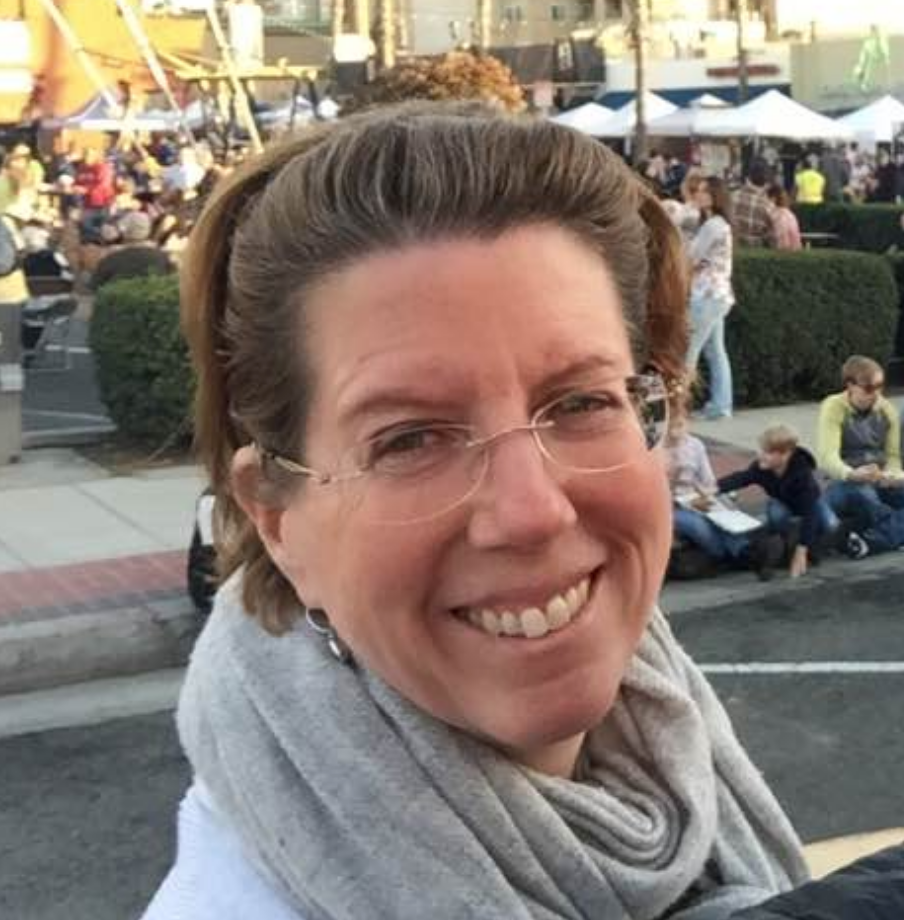 Lisa Natoli is a healer and a teacher of A Course in Miracles. She is dedicated to helping people change the picture they hold of themselves. She teaches and trains people how to heal with love, gratitude and forgiveness. She is the Creator of the 40-Day Program for Transformation and the co-founder of the Teachers of God Foundation.


I always like to say that I'm a temporary guide - until you find and know your own Inner Guide.
A few things about me:
1. I love life. I love people. I feel most alive when I am doing something new that stretches me out of my comfort zone.
2. I underwent a spiritual awakening that rocked my world and I am happy & grateful to share the things I learned along the way that might be helpful to you
And I put a lot into this 40-Day Program for you.
I hope to save you time, so you don't have to make all the mistakes I made. I point out the tripping points and stumbling blocks – so in that sense, I really am like a guide on the path, to shine a light for you.
3. My life was transformed by the grace of God and by A Course in Miracles. I was alcoholic, depressed and a food addict. Every day I lived in fear and I thought this was normal. I began to make it a daily practice to shift into Christ consciousness, to set aside time every day to sit quietly with God, to be still and remember the truth, and to live in gratitude. Almost immediately I lost my desire for cigarettes and alcohol (on the same day, March 29, 2001). As I stayed consistent in identifying with love, addiction, sickness and depression fell away. It was as if they dropped away from me like big chunks of ice drop off an iceberg and just float away.
For me, enlightenment was a moment when I stopped seeking ways to improve myself. It was a moment of recognition of "I am Spirit." It was a moment of clarity when I become aware that the light was in me. I was the light! And that all my attempts to change and improve myself were ridiculous. I didn't need to change anything. I simply needed to accept my innocence and perfection and to declare the truth about myself, as often as I could remember. I was so used to putting myself down for so many years, that it was a jolt to discover that I am a child of God. I have found that if you have a willingness to forgive and to see things differently, to remind yourself often of the truth that you are loved and lovable, pure light, you can change your life.
4. I had major super resistance to any and all Christian terminology – God, Holy Spirit, Jesus, Christ and anything remotely resembling these ideas. I'm grateful I kept an open mind, so that I could be shown directly what it means to have a relationship with God. So if this sounds like you and you have resistance, excellent! You are in the right place! The 40-Day Program is designed for you to have a direct experience of the love you are, and to find out what it's like to have a relationship with God (which is really your relationship with yourself). This is not a religious program. I am not a religious person. I'm a person who is in love with life. I'm someone who wants others to find their way like I did – through practicing and knowing the truth directly.
I will be inviting you to experiment with practical down-to-earth ideas directly on your own so you can find out for yourself – first-hand – what God is to you. That's how I learned and that's how I teach.

One guy took the 40-Day Program who is a minister for 30 years who went to theology school with advanced theology degrees and he wrote to me after he took the 40-Day Program and said:
"My whole life I have known all about God. After taking the 40-Day Program, now I KNOW God. Thank you Lisa."
Best compliment ever, right? That's what I want for everyone who takes this program. I want you to have a face-to-face encounter with the Love you are.

I want you to know how loved and lovable you are. I want you to know the Presence and Power and Intelligence and Grace of God that heals all things. I want you to encounter it directly, for yourself.
The #1 goal I have in mind for anyone who signs up for this program is to start relying on their own inner Guide for answers. I am a temporary guide (for 40 days) to show you how to start trusting in your own Guide who knows you inside & out and will give you the very best answers, way better than I can give to you. I can only answer based on what you tell me, but your own Guide knows everything about you, and knows the greater Plan and the Big Picture and that in the beginning it can be a whole new experience to begin listening to that still small voice within you.

I am here as a temporary guide — 40 Days — to keep turning you in that direction and to see what comes of that.

This program is about God-dependency — not Lisa-dependency, not anything-outside-of-you-dependency.

It is about learning to turn within and beginning to trust in the still voice within.
Have you felt you are destined for a greater purpose in your life, but so far you have not been able to access it?
Do you feel distracted, disconnected, or overwhelmed?
Are you ready to change the picture of yourself?
If yes, then this program was made for you.

WHAT IT IS:
It's a commitment you make to yourself – to live in a whole new way for 40 days.
It's an experiment: a time of discovery and awareness to see directly your unconscious thoughts, beliefs and attitudes and how they are creating a life that you don't love.
It's spiritual discipline to know yourself and to know God.
It's based on A Course in Miracles.
It's 43 short videos – one video per day – with a practice from Lisa Natoli, who is your temporary mentor and temporary guide (for 40 days!) who will lead you to your true inner guide: The Guide Within You.
It's a direct experience of the power and presence of God in your life – you will see miracles with your own eyes and through your own personal experience.

You are invited to put all your stories and judgments on pause for 40 days. Or better yet … to just leave them behind!
This is about discovery, not trying to make something happen. This is about allowing.
You will become aware of your chattering mind and learn how to not let it run your life anymore.
You will realize you have the ability to be happy in all circumstances, no matter what is going on.
You will develop a new practice of being quiet and going within.

"Goosebumps all over, incredibly humbled. Unbridled love stirring from the core of my being." ~ Kaki Devizia

"I always wished for a life of happiness but somehow it eluded me. Now I can honestly say I wake up excited for the surprises in store for me in the day. How awesome is THAT!" ~ Monica Lupu

"Day 40, my life has changed. I am not the person who started this program. This has been the hardest but easiest course I have ever completed. I now realize that nothing is ever a mistake. Thank you Lisa Natoli for this beautiful life-changing program." ~ J Elizabeth Gallimore

"I almost can't remember the person I was before this program. I know the way "she" would have reacted to situations that arose in her life would have caused more drama and angst. However, "she" is no longer here. I AM... I am calmer, I feel more at peace and I realize now that even those people that are trying to hurt me are a part of me, 'us' and I love them and bless them. Thank you Lisa for this opportunity, for reminding me who I am and that "we" are all one. Can't wait to see where my path leads me as I listen to and follow God. 
Bless you." ~ Reva Haskin

"I feel joy.... nothing but joy. I've cried at the realization that joy is all there is and I can feel God beside me. Thank you!" ~ Gemma Garbett

"I get excited to get up and listen to Lisa! I take notes and then journal and do my gratitude list. My anxiety is gone." ~ Lucinda Kimble

"Every day feels like Christmas morning! I bounce out of bed wondering what the day's video and message will be! This program in every way has been life-changing...the sharing, Lisa's sacred messages and guidance, and feeling the fear-based energy within me slowly disintegrating and the peace and Light seeping back into my heart and my Soul and permeating the energy around me. The stories within and around changing naturally by doing this work. I've really been feeling the love in my heart with the daily lessons and tears in my eyes each day with Lisa's "I love you". Thank God. Thank you, thank you, thank you Lisa." ~ Deb Card