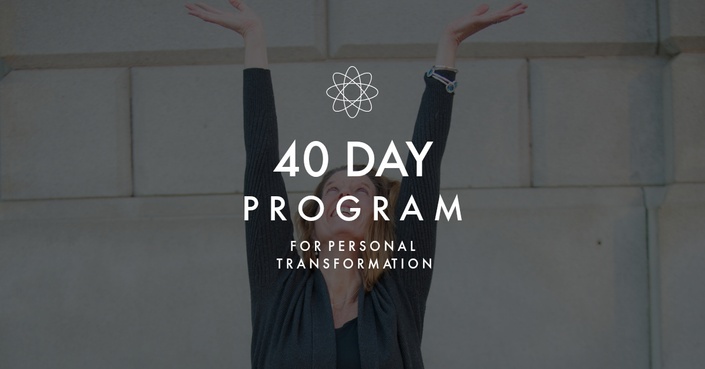 March 2019 - The 40-Day Program to Transformation
Special Group 40 Day Online Retreat with Lisa Natoli
*If you are already enrolled in any of our courses, you can login at the top of the page.
Watch Promo
Lisa shares the goal of all good teachers, whose ultimate aim is to make themselves unnecessary by teaching their pupils all they know (adapted from ACIM).
**Watch the Video Below to Learn More




Prior knowledge of ACIM is not required
All that is required is a little willingness and a daily commitment
Most experience dramatic change in attitude and thinking in the first 48 hours! So get ready for miracles.
Join us for this special event beginning March 6 where we will tap into the power of focused group intention to skyrocket individual results.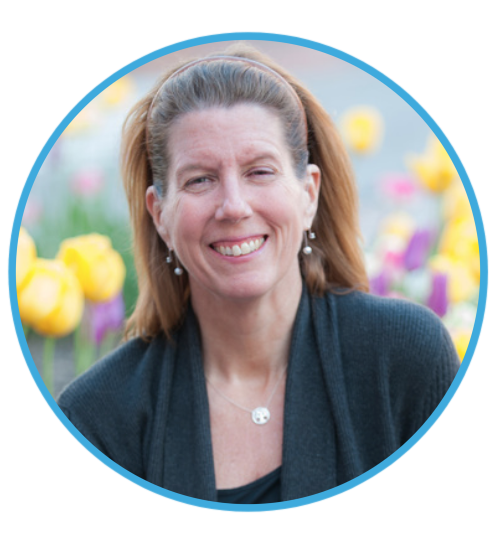 Your Daily Guide, Teacher, and Companion for this journey:


Lisa Natoli is a healer and a teacher of A Course in Miracles. She is dedicated to helping people change the picture they hold of themselves. She teaches and trains people how to heal with love, gratitude and forgiveness. She is the Creator of the 40-Day Program for Transformation and the co-founder of the Teachers of God Foundation.
"For me, enlightenment was a moment when I stopped seeking ways to improve myself. It was a moment of recognition of "I am Spirit." It was a moment of clarity when I become aware that the light was in me. I was the light! And that all my attempts to change and improve myself were ridiculous. I didn't need to change anything. I simply needed to accept my innocence and perfection and to declare the truth about myself, as often as I could remember. I was so used to putting myself down for so many years, that it was a jolt to discover that I am a child of God. I have found that if you have a willingness to forgive and to see things differently, to remind yourself often of the truth that you are loved and lovable, pure light, you can change your life."
– Lisa Natoli

"Goosebumps all over, incredibly humbled. Unbridled love stirring from the core of my being." ~ Kaki Devizia

"I always wished for a life of happiness but somehow it eluded me. Now I can honestly say I wake up excited for the surprises in store for me in the day. How awesome is THAT!" ~ Monica Lupu

"Day 40, my life has changed. I am not the person who started this program. This has been the hardest but easiest course I have ever completed. I now realize that nothing is ever a mistake. Thank you Lisa Natoli for this beautiful life-changing program." ~ J Elizabeth Gallimore

"I almost can't remember the person I was before this program. I know the way "she" would have reacted to situations that arose in her life would have caused more drama and angst. However, "she" is no longer here. I AM... I am calmer, I feel more at peace and I realize now that even those people that are trying to hurt me are a part of me, 'us' and I love them and bless them. Thank you Lisa for this opportunity, for reminding me who I am and that "we" are all one. Can't wait to see where my path leads me as I listen to and follow God. 
Bless you." ~ Reva Haskin

"I feel joy.... nothing but joy. I've cried at the realization that joy is all there is and I can feel God beside me. Thank you!" ~ Gemma Garbett

"I get excited to get up and listen to Lisa! I take notes and then journal and do my gratitude list. My anxiety is gone." ~ Lucinda Kimble

"Every day feels like Christmas morning! I bounce out of bed wondering what the day's video and message will be! This program in every way has been life-changing...the sharing, Lisa's sacred messages and guidance, and feeling the fear-based energy within me slowly disintegrating and the peace and Light seeping back into my heart and my Soul and permeating the energy around me. The stories within and around changing naturally by doing this work. I've really been feeling the love in my heart with the daily lessons and tears in my eyes each day with Lisa's "I love you". Thank God. Thank you, thank you, thank you Lisa." ~ Deb Card